Event Date:
Saturday 23 July 2022
Start Time:
7:00PM
Event Link:
https://www.eventbrite.com/e/fiddler-on-the-roof-tickets-359167107487
Join your fellow Porsche members for a viewing of the Classic musical Fiddler on the Roof. We have reserved seating for this showing.
Fiddler on the Roof
Date:  Saturday, July 23, 2022
Location: Diablo Valley College Performing Arts Center
Costs:  $18.00/person
There are no refunds for this event.
Sign-up closes on Saturday, July 16, 2022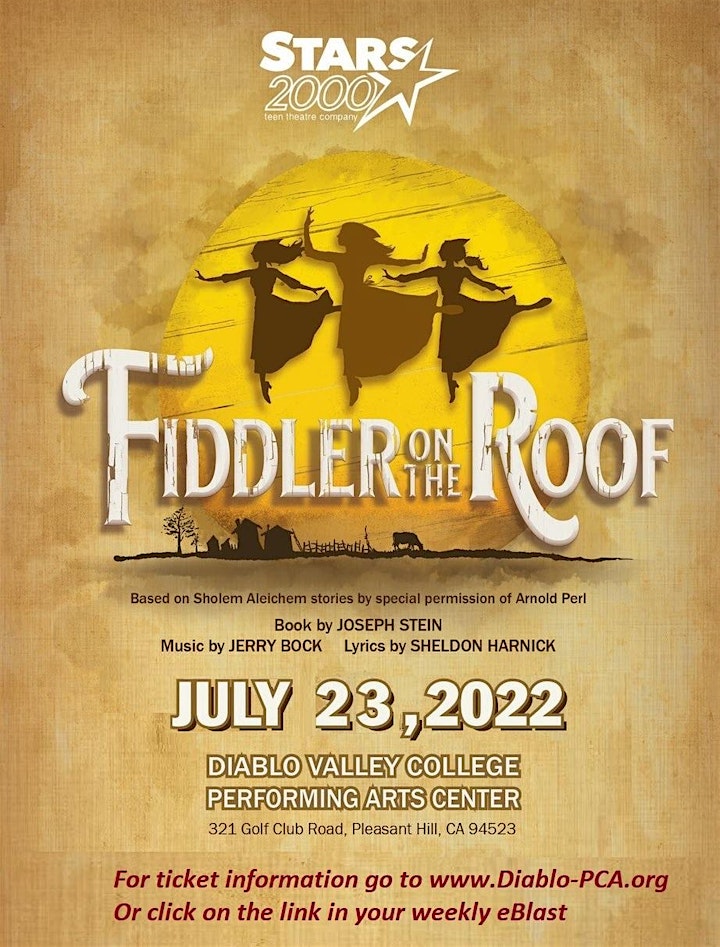 Don't have a Diablo PCA name badge yet? Click here to order your name badge.
For information regarding this event contact: 
For questions regarding registration on Eventbrite contact:  Carolyn Wong, This email address is being protected from spambots. You need JavaScript enabled to view it.
For general questions regarding the Diablo Region PCA contact:  Brian Adkins, This email address is being protected from spambots. You need JavaScript enabled to view it.